We have a 24-year track record of taking care of you, so you can take care of business. Whether you are looking for Security Detection, Access Control, Camera Solutions, or other low-voltage systems, we apply a proven strategy to provide you with an exceptional customer experience. We use proven solutions from top brands, and we apply "old-fashioned" customer service after the sale. This simple approach is why we are the top-rated security provider in Central Texas.
Satisfied
Commercial Customers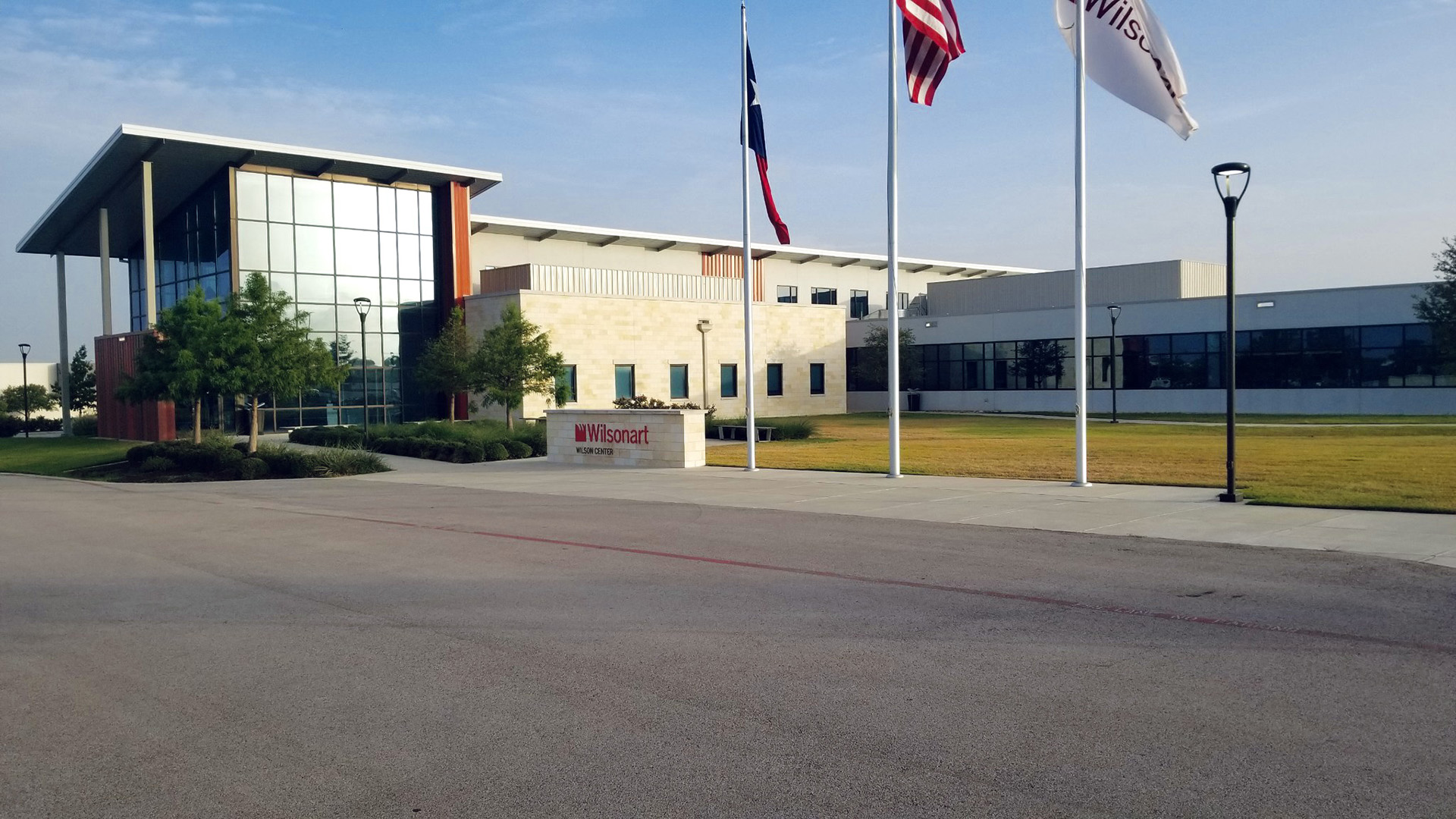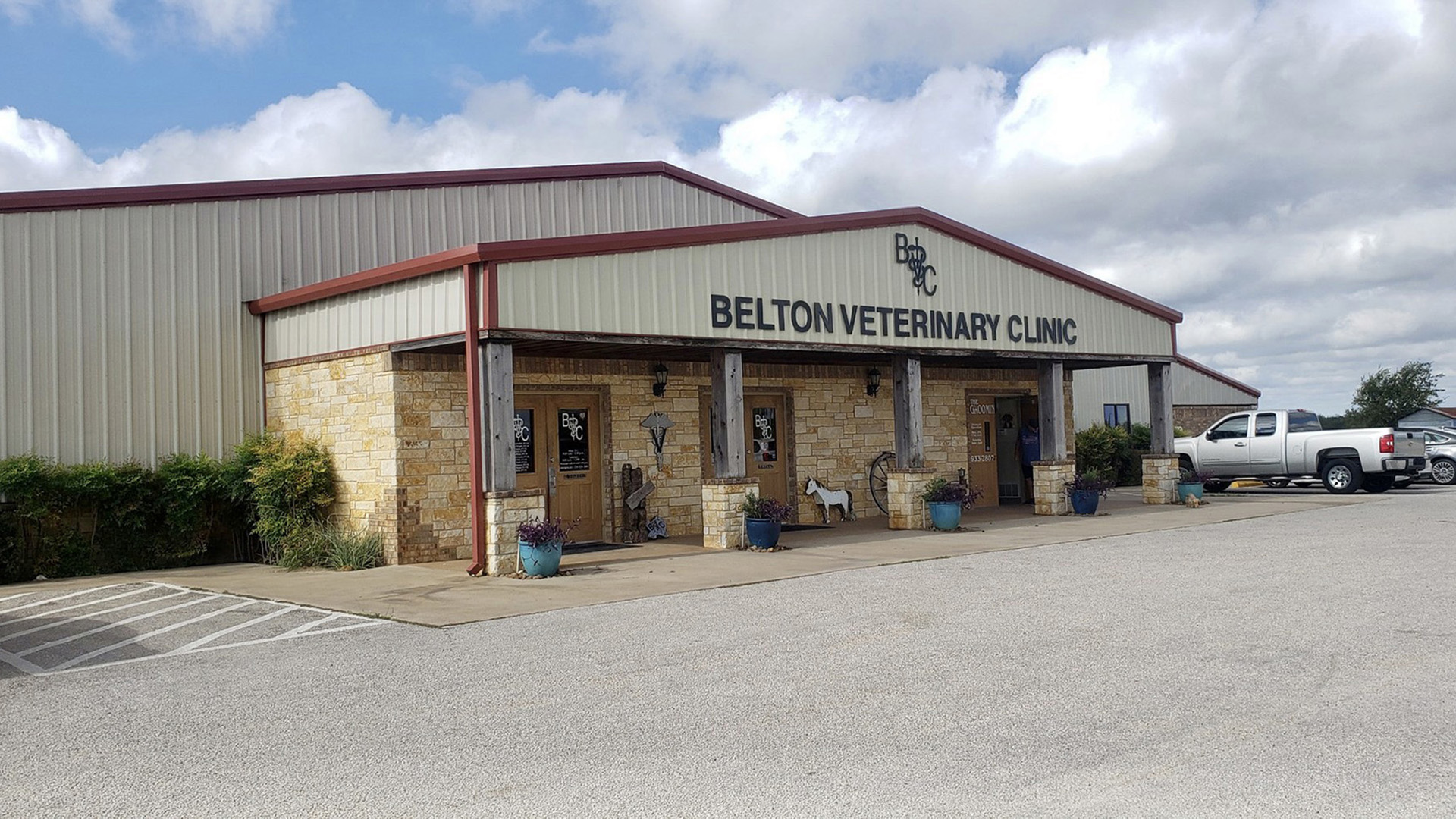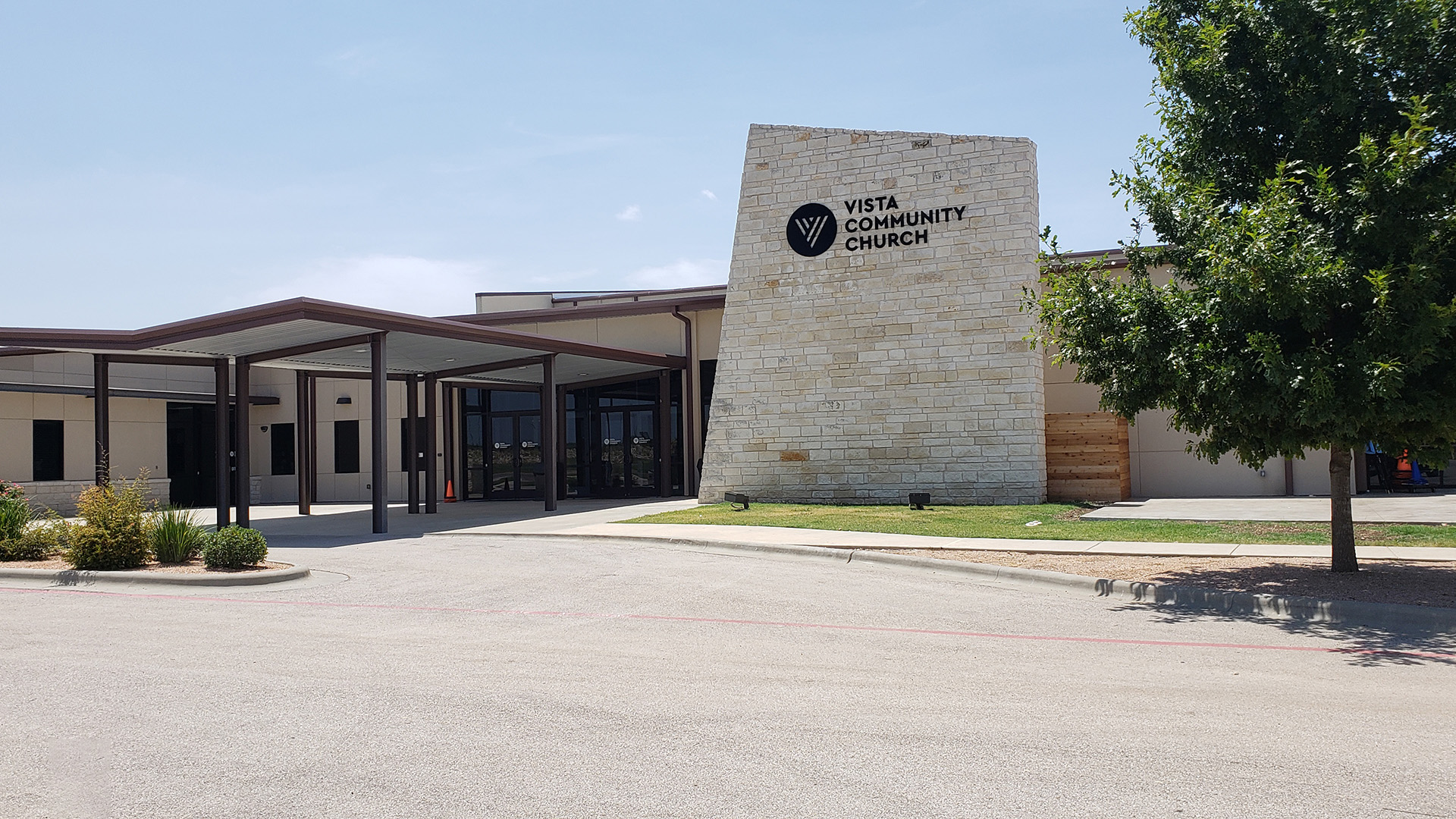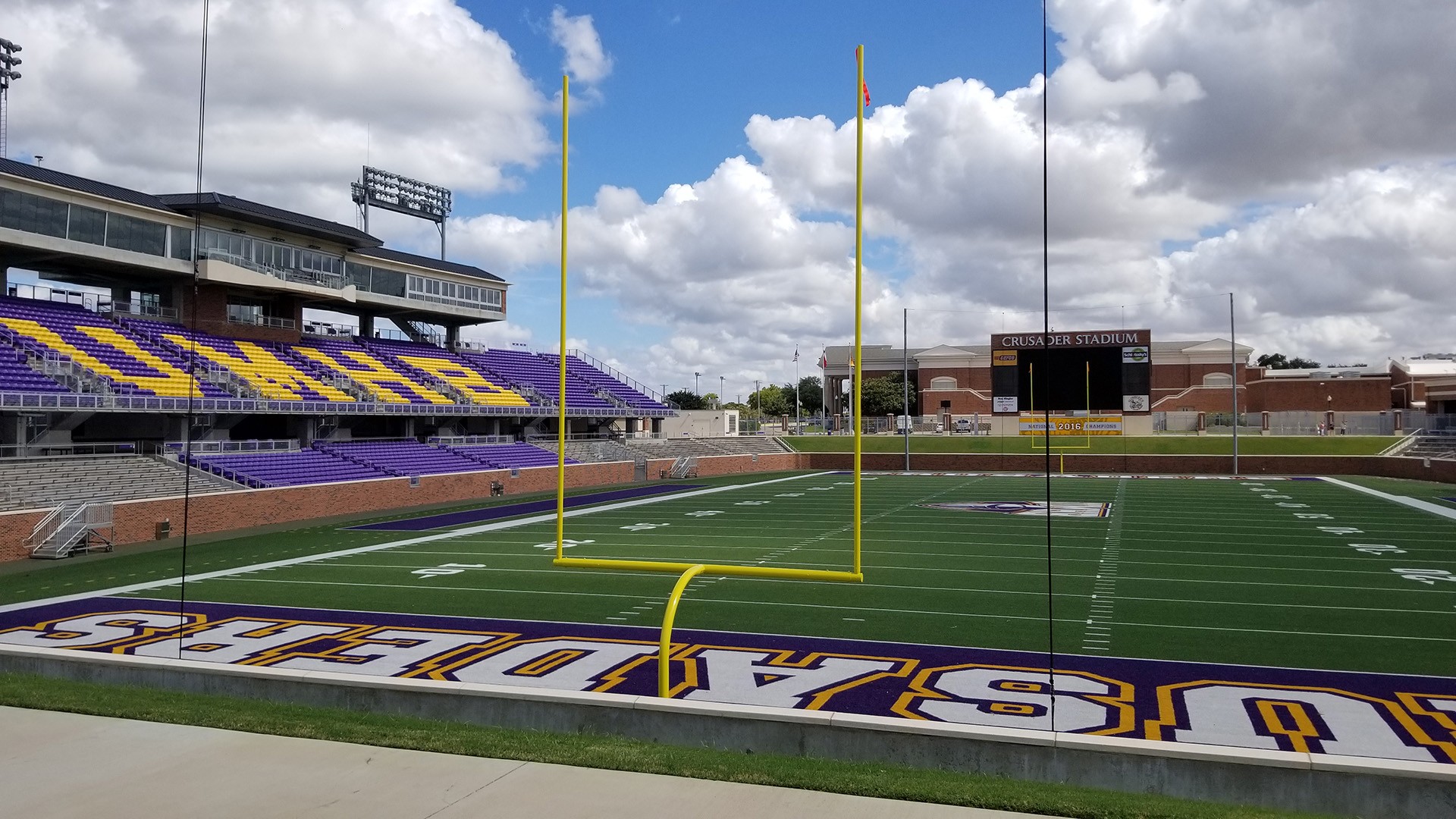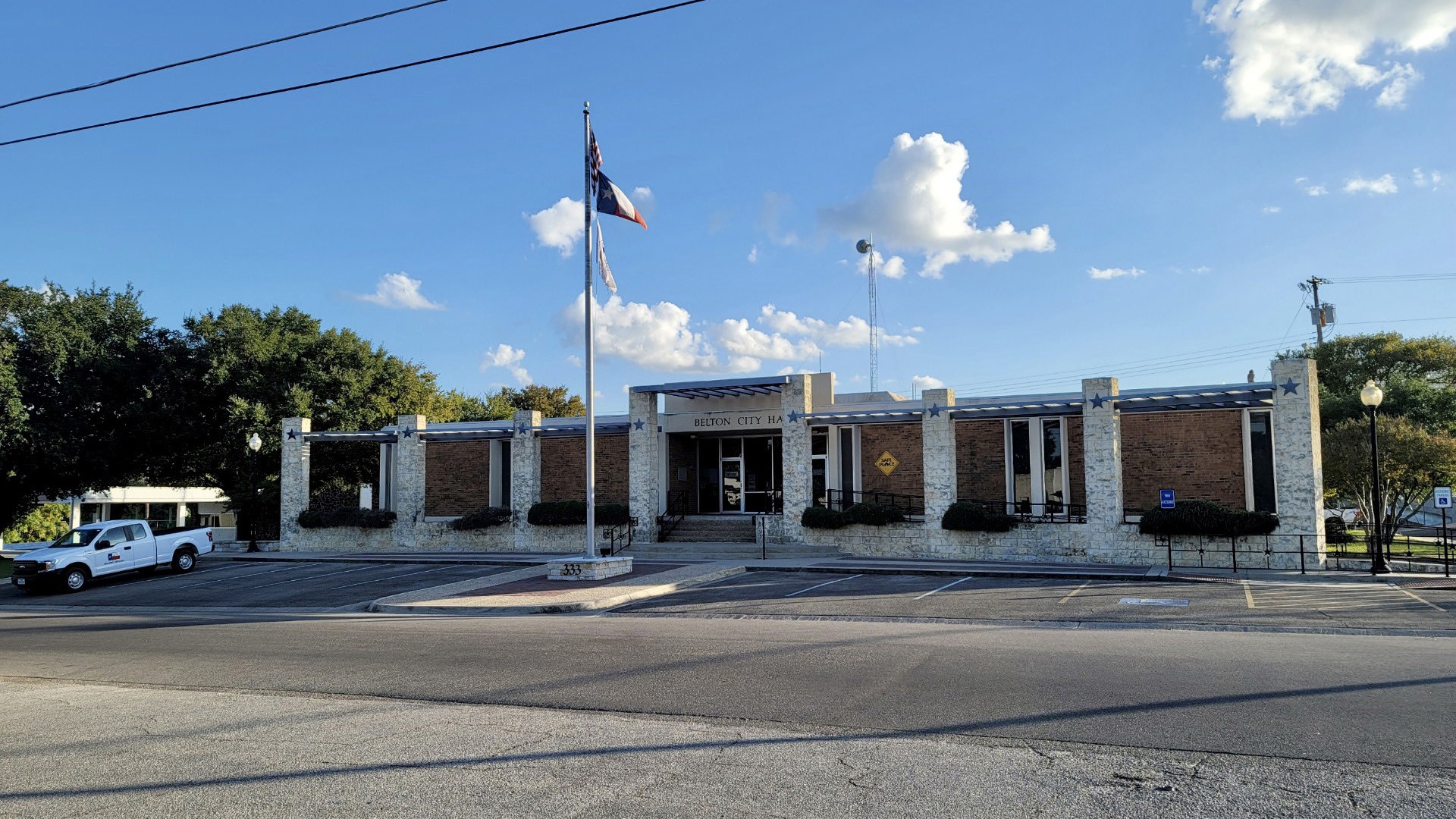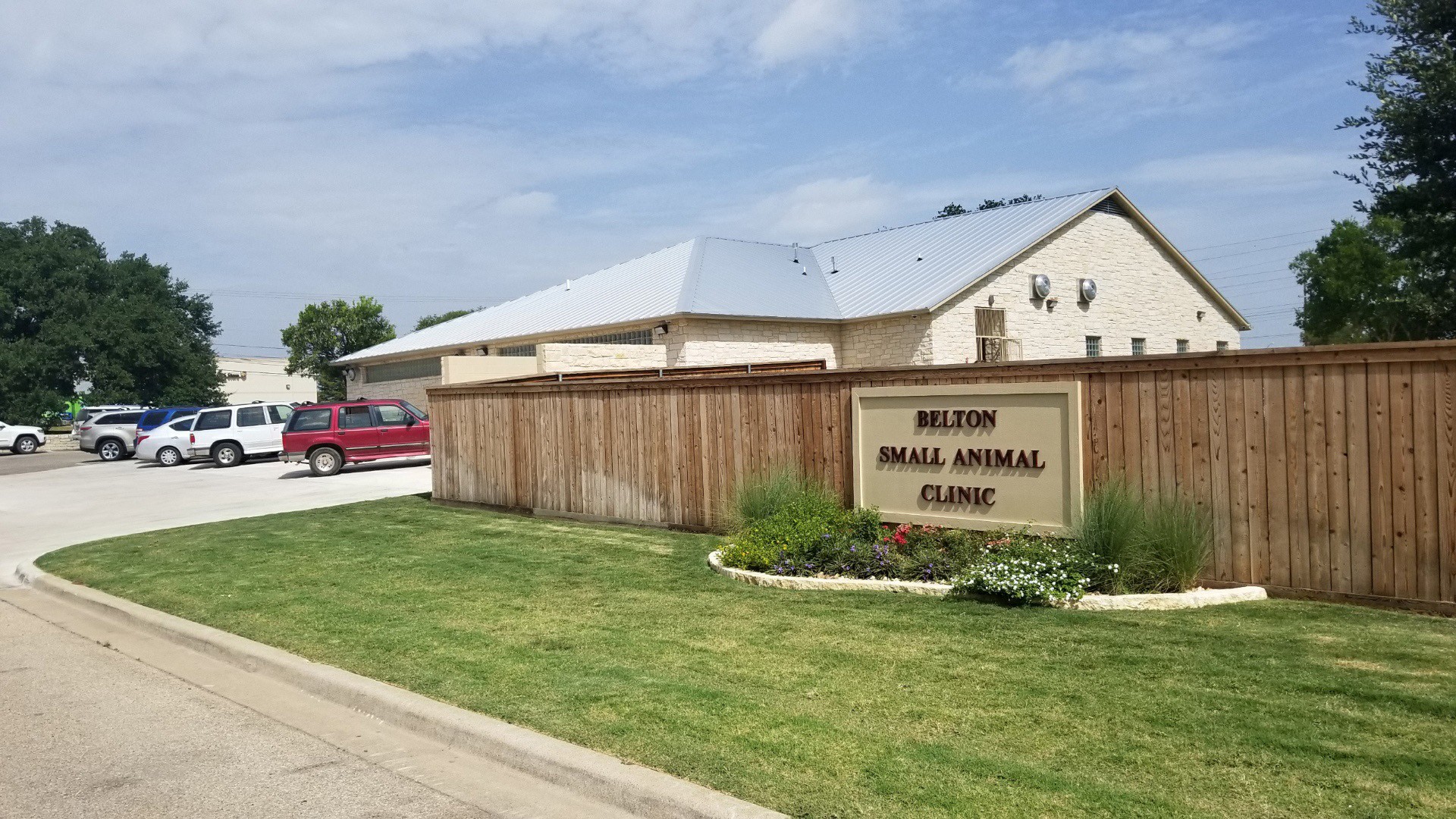 Progressive Protection is a local company that places customer service as a top priority. They tailor recommendations to each client's needs. Their staff is professional and responsive.
They have been extremely responsive to any questions or issues that have come up in both a residential and commercial installation. Best customer service you can get.
I've worked with Progressive Protection for years. I like what they do in our Temple, Texas facilities so much that I always try to have them involved in any security project we do in North America. When they are involved, I know I don't have to worry about any surprises with our projects. Prompt service and attention to my needs are what they are all about. I can't recommend them highly enough.
Control Your Business From Anywhere
Business Analytics and Automation
Quickly and easily monitor your business anywhere, 24/7 with our automated and interactive security solutions.
Remotely access multiple business locations

Receive automatic notification of unusual user entry

View live and recorded video from any connected device

Monitoring critical conditions for potential damage

Monitor status and control HVAC systems in real time

24/7 video recording with on-site and cloud access

Automate and control lighting systems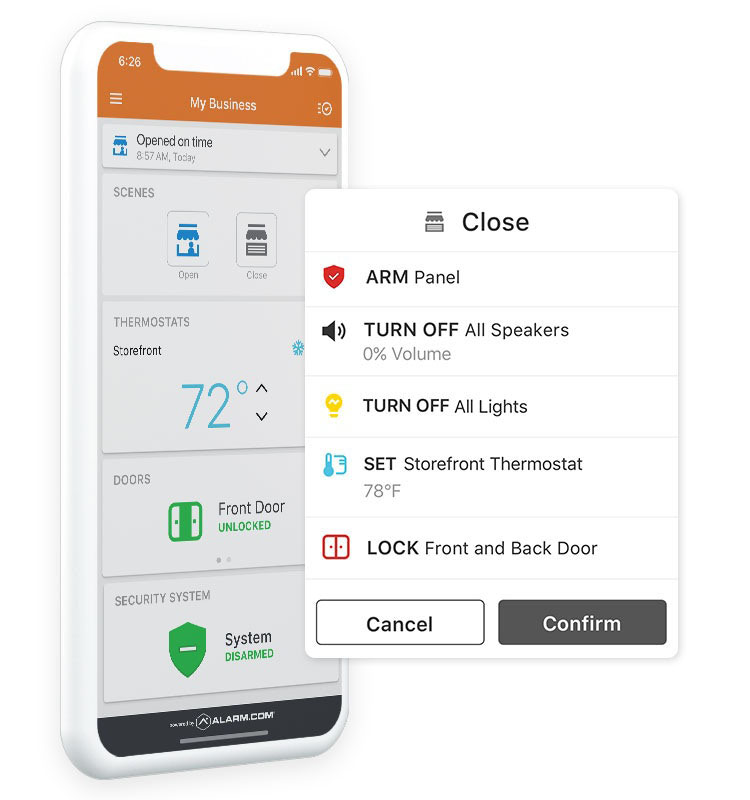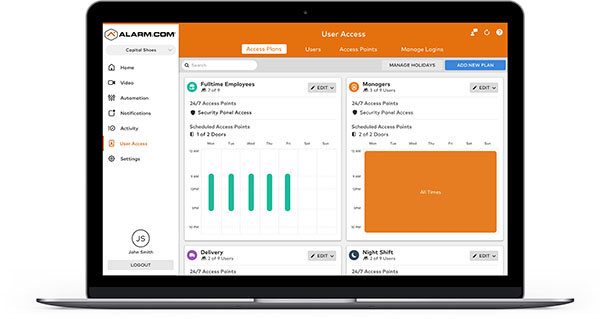 Business Privacy & Protection
Access Control Systems
Managing access to your facility or business is important, but our access control systems provide security to other areas as well. Limit entry into stock rooms, vaults, document storage areas or other critical areas. Controlled by access codes, card, fingerprint readers, or smart phones, you can control access easily without the hassle of changing locks and keys.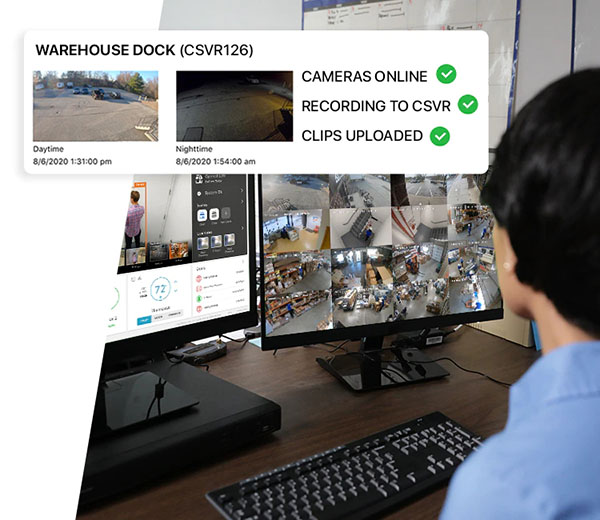 Connected. Affordable. Safe.
Video Camera Systems
Using the best audio and video surveillance from top manufacturers, you can monitor and record event alerts at your business. With remote viewing solutions, you can even see what's going on while you're away. View everything from your phone, iPad, tablet, or PC. We use IC Realtime, Digital Watchdog, and other digital surveillance solutions to meet your needs.
We have researched hundreds of monitoring stations across the US and partnered with the best monitoring station we could find. This monitoring station is Criticom Monitoring Services out of Longwood, FL. With their three redundant monitoring locations and unique communication technology, they provide the fastest, most reliable service available.
Commercial security involves much more than simply installing an alarm and camera. With vetted products and solutions from top-rated companies including Alarm.com, ICRealtime, ProDataKey, and RemoteLock, we have you and your company covered.